Our First Steps Together was founded with one goal in mind. To cherish the first steps to everything with your loved little one. Share your story at Our First Steps Together
Our baby carrier is made of high-quality cotton and polyester material, soft, breathable, sweat absorbing and comfortable.
Padded waist belt design, parents could adjust the waist belt in a correct position, it can help release parent's burden in a large part, so parents won't feel tired if carry babies for a long time.Adjustable buckle strap design, parents could adjust it in a suitable length to fit their waist, buckle is very easy and convenient to use, and enhanced baby's safety protection.
Baby Safe Hip™ Belt is designed in a 35° bevel angle, this angle could make baby feel very comfortable and safe, and baby could be closer to stay with their parents.Front zipper bag and side mesh bag could help you to store some small stuffs, such as keys, cards, cell phones and so on.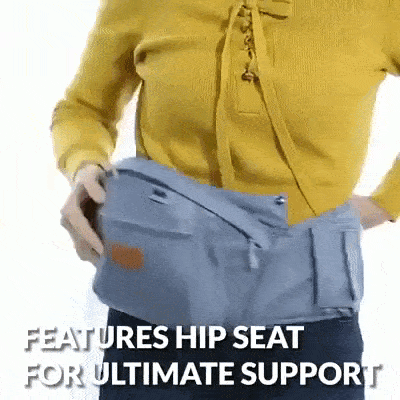 Best Baby Hip Seat Carrier recommended by Orthopedists!
Carry Your Baby Pain-Free - The ergonomic design of our Baby Hip Seat Carrier allows you to easily carry your baby without pain or injury to your back, neck, shoulders, arms, or wrists.
Unlike other baby holders, the newborn hip seat secures firmly around your waist and provides a comfortable seat for your baby to rest on.
The supportive belt evenly distributes baby weight for mom or dad.
Recommended by Doctors - It evenly distributes your baby's weight so you don't have to constantly switch sides or strain your back. Approved by both pediatricians for babies, and chiropractors for adults, the supportive ergonomic seat puts your baby's hips in the pediatric-recommended "M" position and reduces painful spine curvature for grown-ups.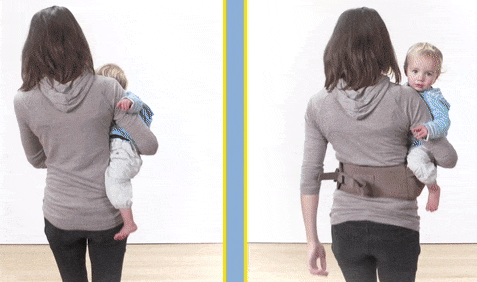 Share the beautiful moments
Our First Steps Together believes in sharing the best moments with your loved little ones. That's why we believe the Baby Safe Hip Belt and 3-in-1 will deliver the benefits you need to focus on loving!